Click the Logo below to visit the National Envirothon Webpage!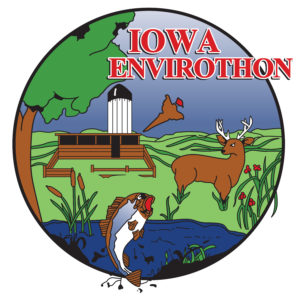 Message from CDI Program Manager Carlee Sabus
We are so proud of the many young Iowa scholars who participated in the 2023 CDI Envirothon – and congratulations to our top winning team: Decorah Nerd Republic, from Decorah, Iowa. Congratulations! Click here for more photos (including an event video link!). The regional tests for the 2024 will be available online to take starting Monday, March 18th through Friday, March 29th. Please note you will need to have a proctor present to be able to take these tests. The State Envirothon will be held April 29th at Jester Park Nature Center. Registration and study material updates are pending.
If you have any questions or concerns, please contact me:

[email protected]

. Thank you!