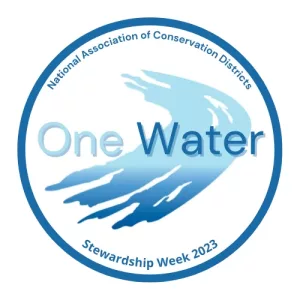 2023 Conservation Poster Contest
The Stewardship and Education Committee has developed a five-year rotation for stewardship topics – water, soil, habitat, forestry, and a topic of interest – and determines the theme each year. Submissions for the 2023 Poster Contest "One Water" will begin February 20, 2023 through December 1, 2023. Winners will be announced during NACD's Annual Meeting in February 2024.The annual NACD and NACD Auxiliary Poster Contest provides students from kindergarten through 12th grade the chance to have their art displayed as part of a national conservation outreach initiative. Each year, the winning posters reflect NACD's annual Stewardship theme and highlight the work of conservation districts and their state conservation associations, auxiliaries and agencies to protect and enhance natural resources. The contest starts at the district level; winners advance to the state level, and then to the national level, where they receive recognition at NACD's annual meeting. The poster contest is open to public, private and home-schooled students. The top three posters in each category of the national contest will receive monetary prizes. First-place winners will receive $200; second place winners will receive $150 and third place winners will receive $100. For all those who entered, local sponsors may offer each a special Participation Certificate  to recognize their participation. The NACD Auxiliary – through their quilt project proceeds, the Country Store at the NACD Annual Meeting and individual donors – sponsor prizes at the national level. Questions? Please contact

[email protected]

.
How to Enter:
All entries at the local and state-level contest must be submitted with this Local to State Form along with this contest entry form (placed on the back of each poster) by the due dates set by your local conservation district. Find contact information for your local conservation district on NACD's Conservation District Directory. All poster submissions must be sponsored by a local conservation district. Please note: new contact for Iowa SWCDs is CDI Communications Coordinator Joe Hayes, at

[email protected]

.
2023 CDI Poster Contest Winners
Muscatine SWCD (K-1st) Vy Odell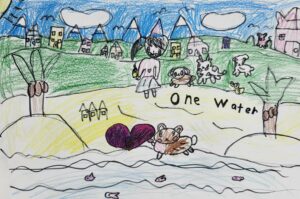 Tama SWCD (2nd-3rd) Lillia Benner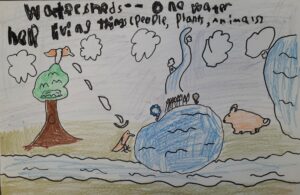 Muscatine SWCD (4th-6th) Gianna Nietzel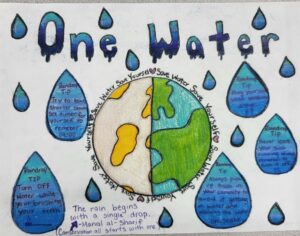 Keokuk SWCD (7th-9th) Oliver Thomas

Keokuk SWCD (10th-12th) Imigyn Stratton